What is Astore Procurement?
Astoreprocurement.com is our institutional website introducting Astore as a Global Procurement Organization. It displays our offer, services, and tools.
This website is a catalogue dedicated to our clients (Accor Invest, Managed, Franchise, and Non Accor). Its purpose is to give visibility to our suppliers.
Astoreprocurement is an international website available in multiple languages.
English, French, Spanish, Italian, German, Portuguese, Polish
There are 2 accesses with different content for Astore Procurement:
Public access: displaying general information concerning the Procurement
Private access: displaying information concerning suppliers with an active contract in your country
When you connect to Astore Procurement, you will see the following public page: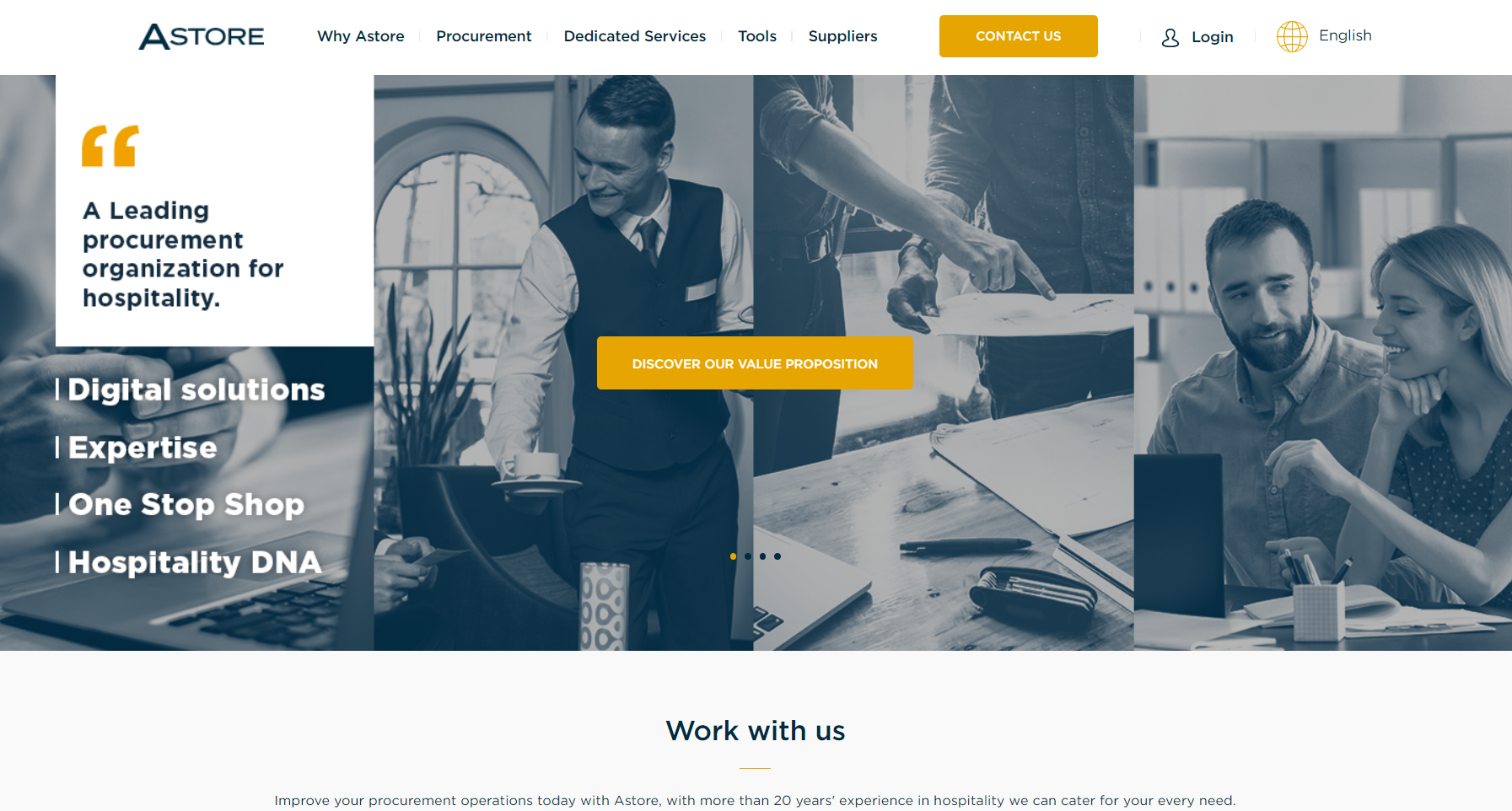 On the public website is presented our value proposition:
Why Astore:
To promote our procurement, offer, values and commitments
To publish Astore news & testimonials
To give an easy access to our Customer Service in case of additional questions
Our procurement range
All hospitality segments & industries Astore works with
Presentation of all our categories covered
Our services and tools
Information about our dedicated services & tools:
Astore Equipment & Projects
Astore Sesame
AstoreShop
AstoreSuite
Once logged in Astore Procurement, clients will have access to the Private website and see the list of all nominated suppliers:
List filtered by country and category
Further details available on each supplier page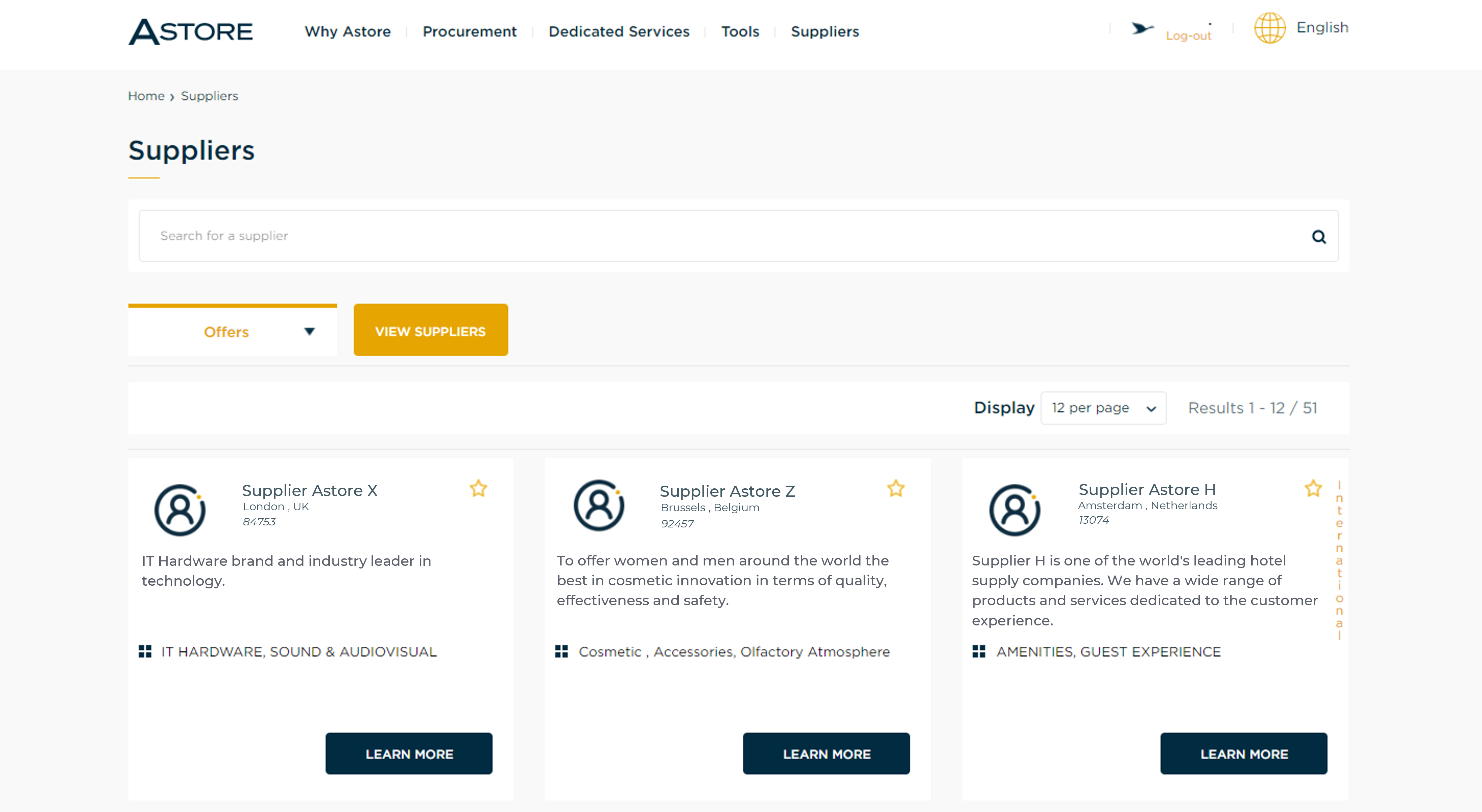 How can I be displayed on Astore Procurement Suppliers' directory?
To be displayed on the Astore Procurement Suppliers' directory, you need to fill in the data collection campaign.
This will allow you to fill in your information and complete your supplier's page that will appear in the directory and be displayed to clients.