There are different ways of creating a user list (remember, as a user, it's not possible to create a central list. They can only be created by the central purchasing department and shared to one or several brands).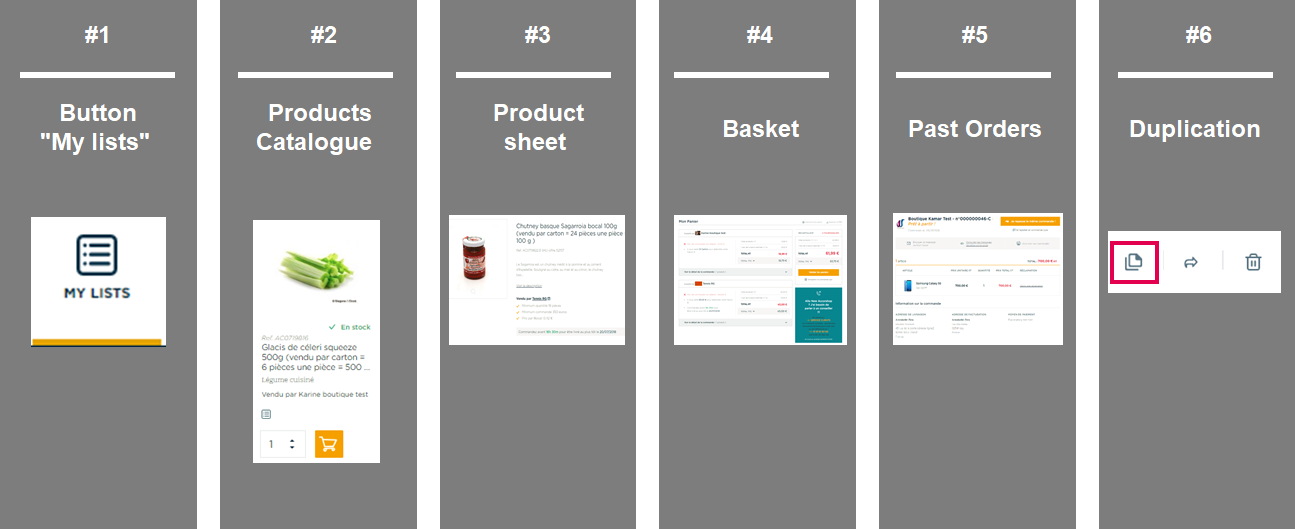 Case #1 : Button "My Lists"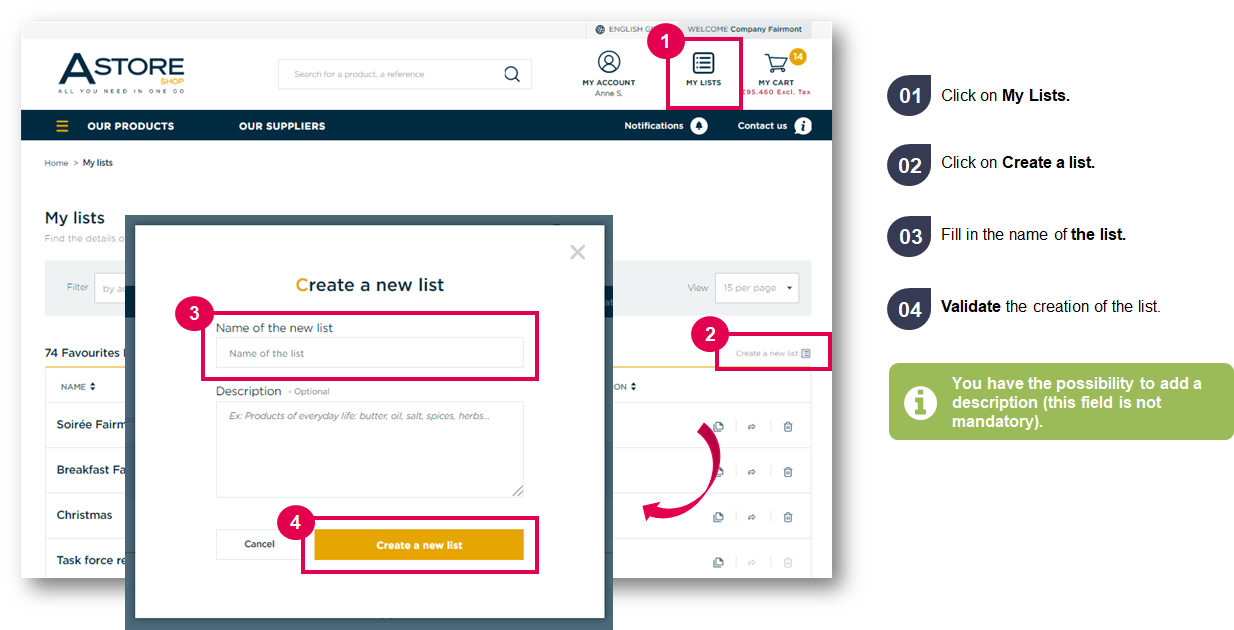 Case #2 : Products catalogue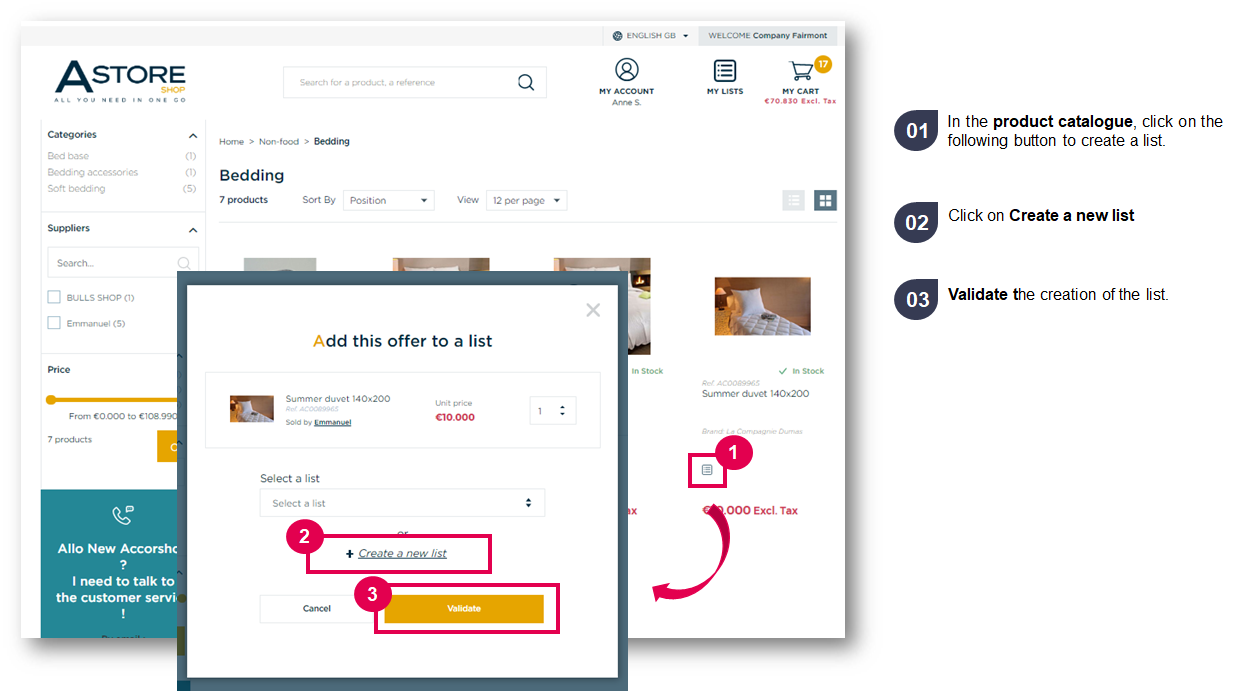 Case #3 : Product sheet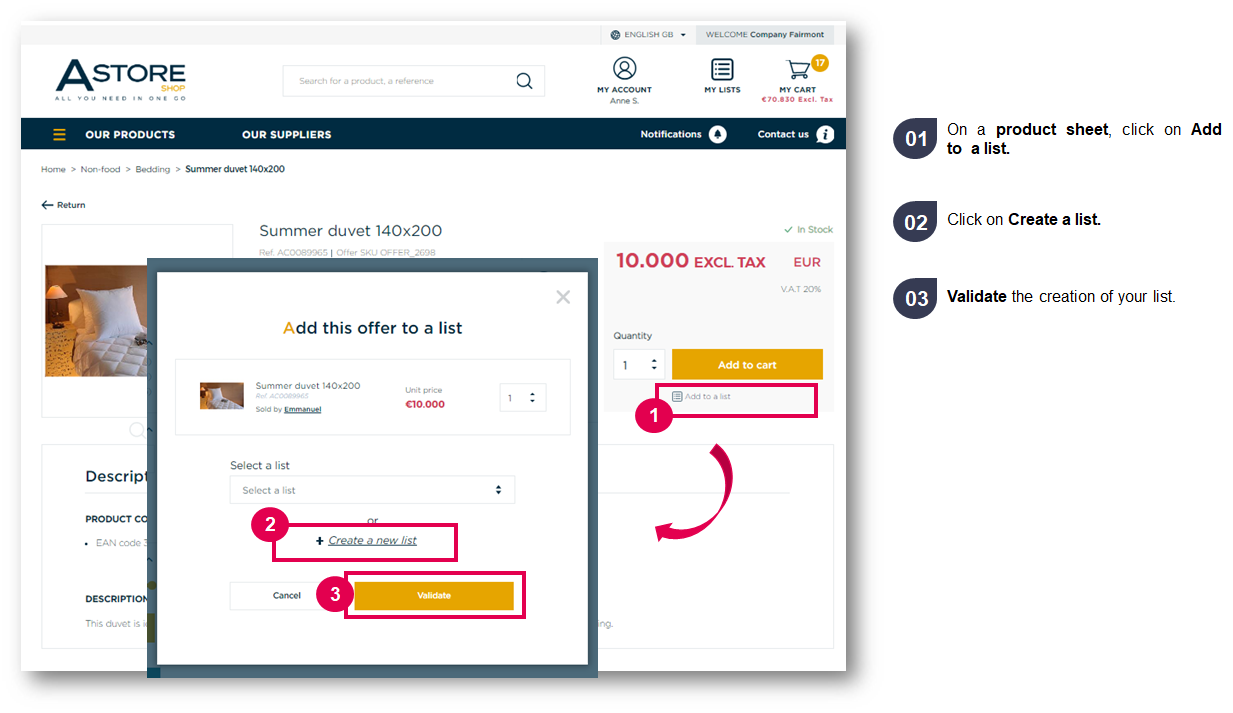 Case #4 : Shopping cart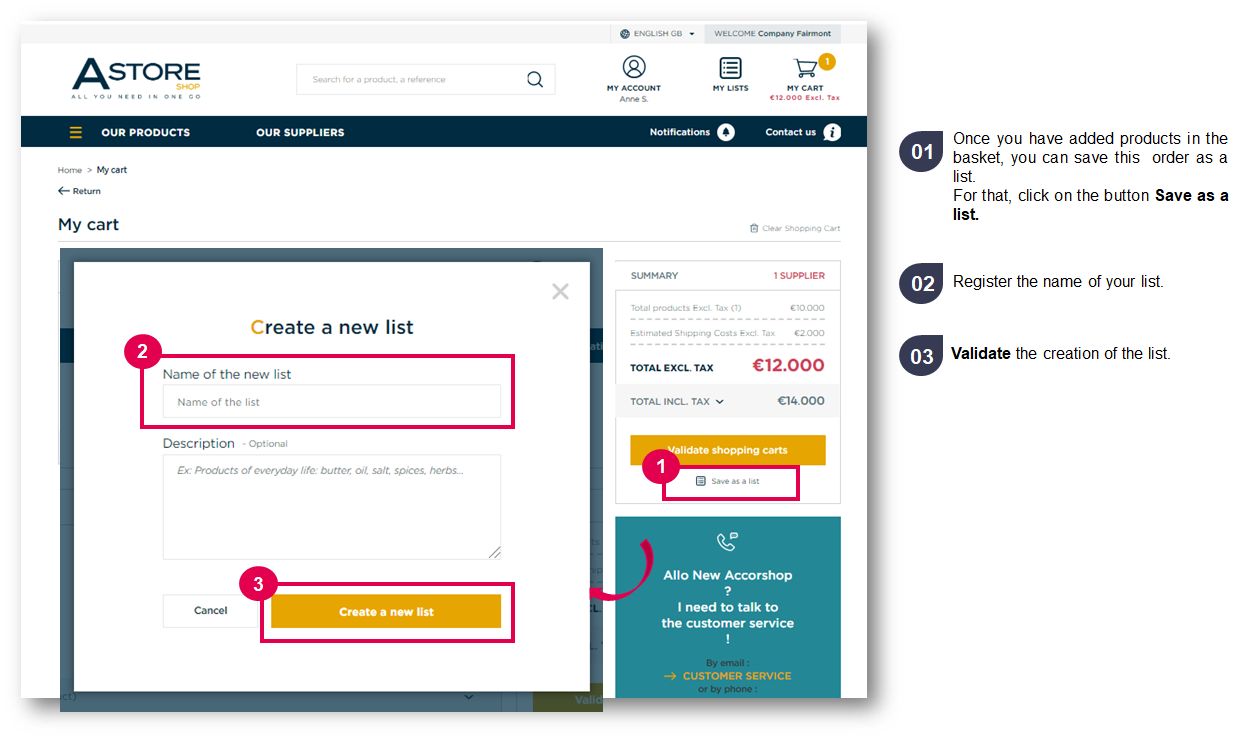 Case #5 : Past Orders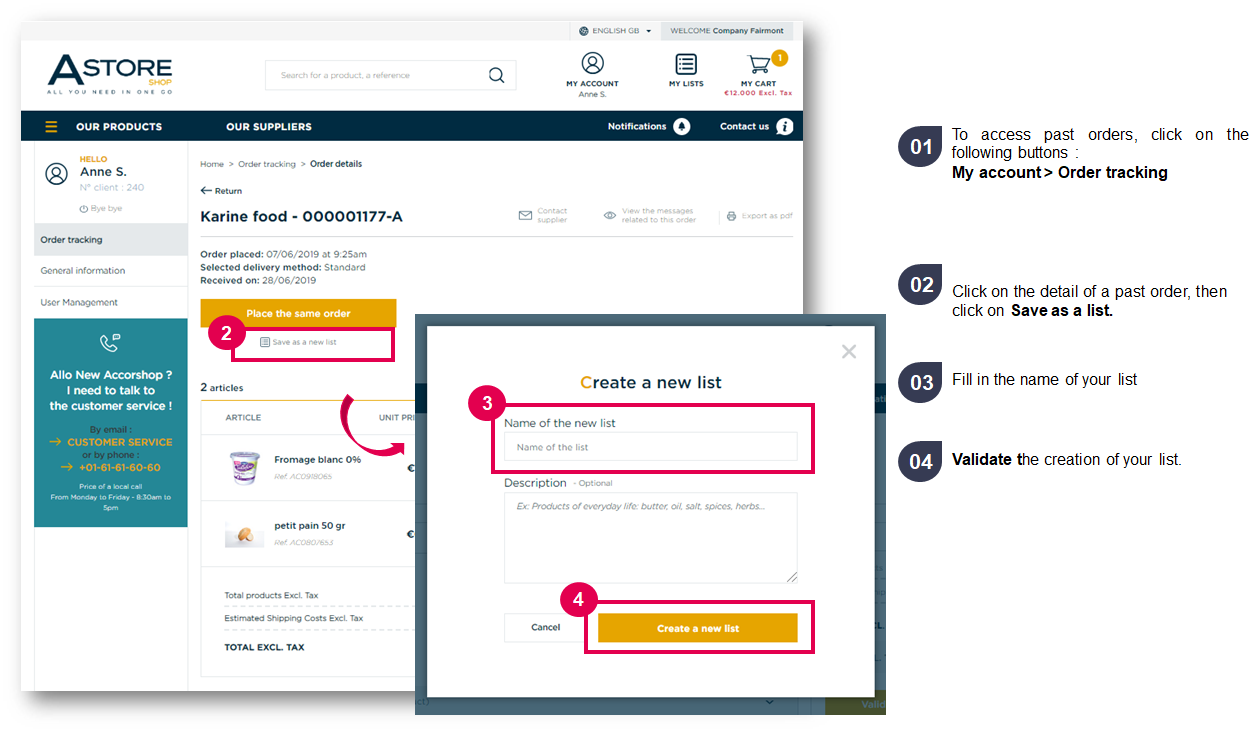 Case #6 : Duplication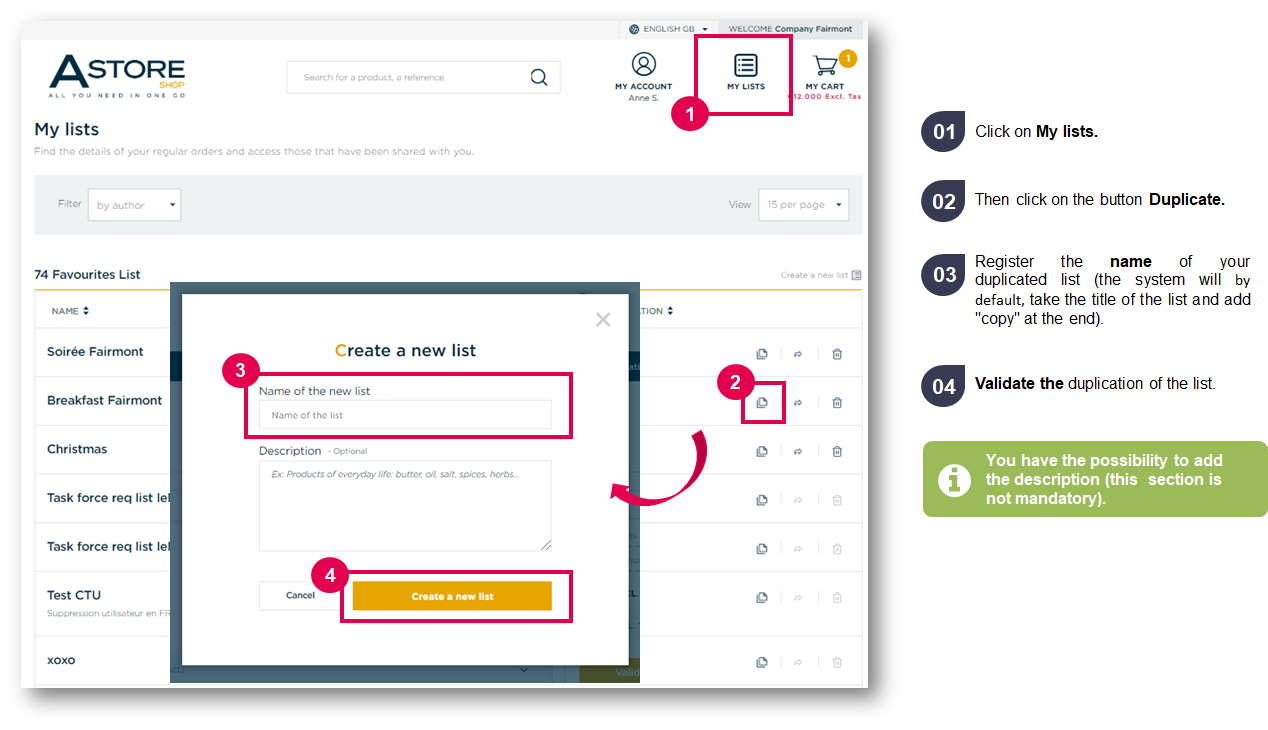 You have also the possibility to delete the lists you created (filter author = me).
Reminder: it's not possible to delete the lists shared by other users of your hotel or a central list.