What if I handle several supplier entities?
If your email address is linked to several business entities – for example a headquarter and one subsidiary – you will have access to the declarations of both entities for each campaign.
For example: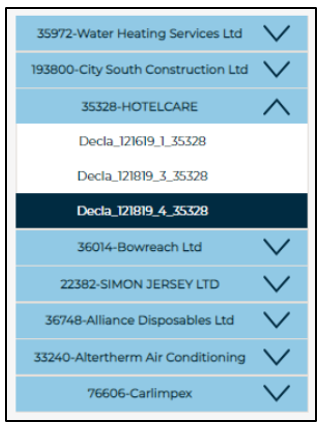 Indeed, each entity has to declare separately based on the contracts signed between the entity and Astore.