When you upload your Excel data, via the 'Upload' button, you will have a red message saying :
'Your error colum is not up to date, click here to reload if you want to update it'

You only have to click on it, and it will reload and check the data.
IF THE DATA CONTAINS ERRORS
If there is some error in your data, you cannot use the 'Validate' button at the bottom of the page.
To see what are the errors in your data, you can click on the red cross below 'Info', to sort the error message available :

To see the details of the error, you can :
1. Fly over the information with your computer mouse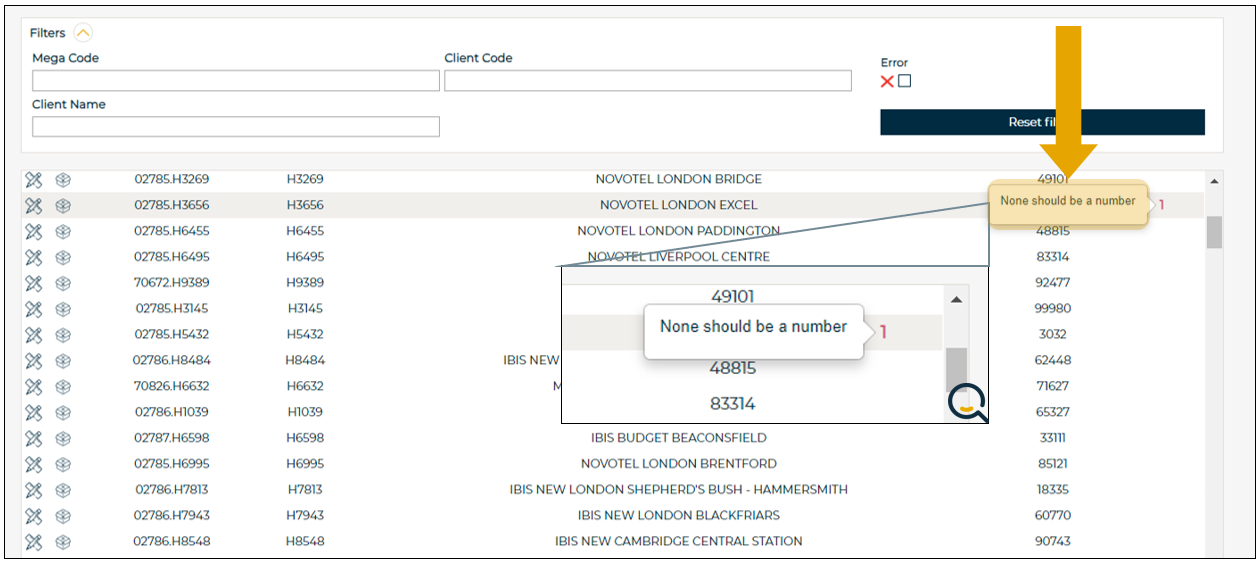 2. Download the "Current data" to see the details for each lign. Error will be explain and you'll be able to modify them, before reloading the file.
IF THE DATA ARE OK
If the data are good without error, you can go at the bottom of the page and click on 'Validate'.