How to declare?
GO TO YOUR CAMPAIGN
If a campaign is live for a zone/country you have a contract for, you will be notified by email on the day of the opening of that campaign.

It will then become available in Astore Suite, in the Declaration section: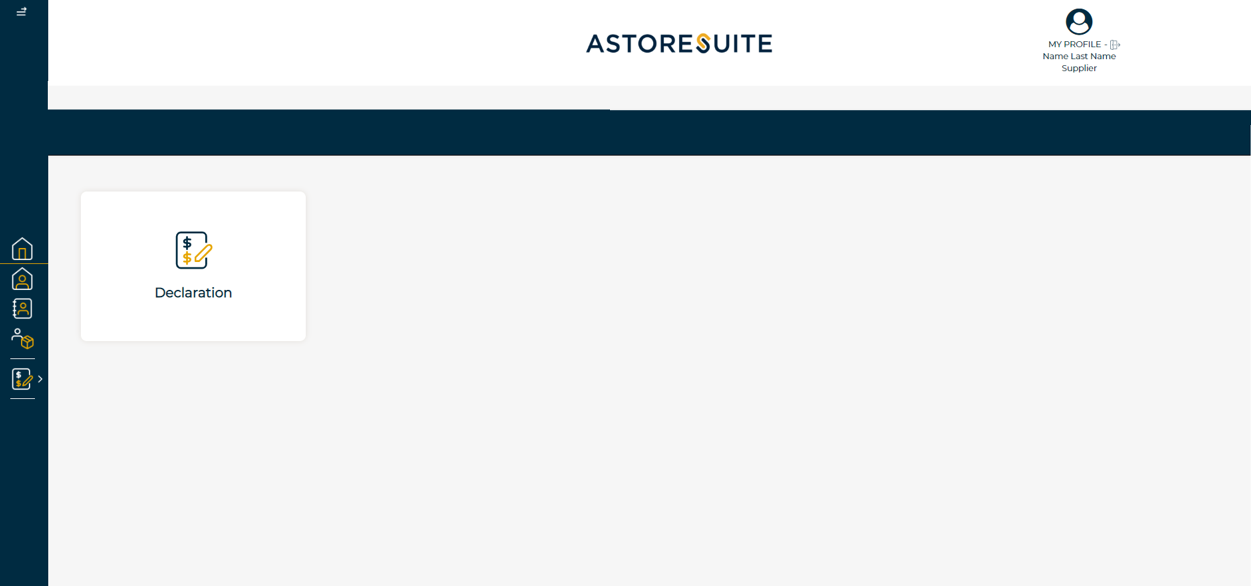 The declaration tool is made of different sections: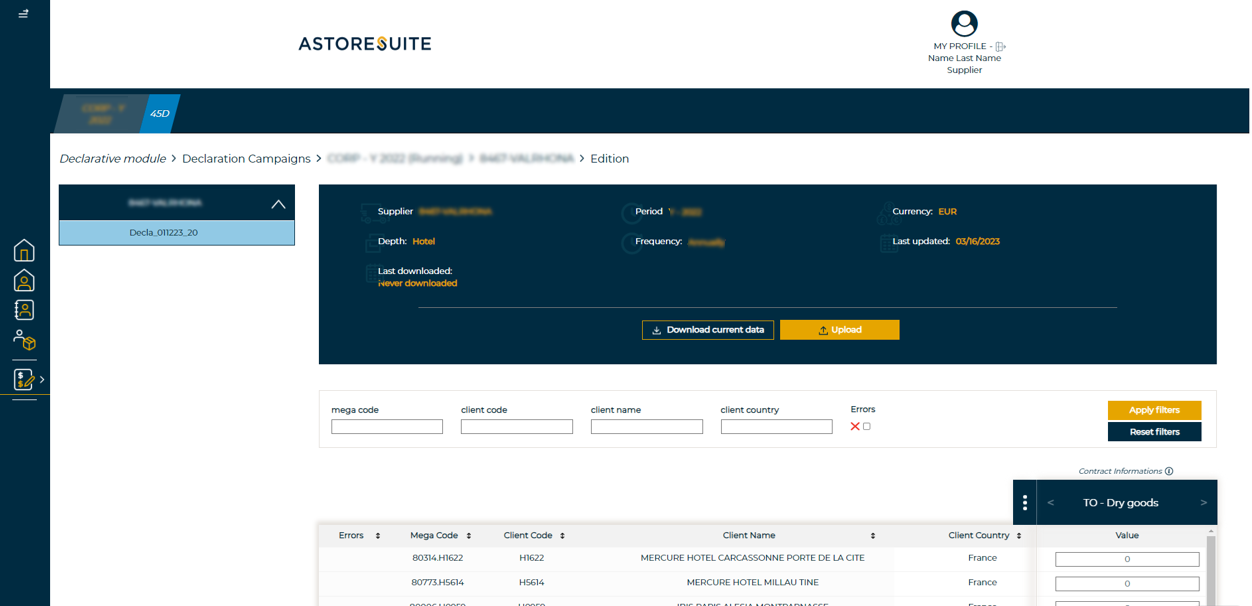 2. SELECT A TEMPLATE
In the left section, select one of the templates. You will then see the declaration template displayed in columns with a list of all the clients (hotels) with their name and code. Next to the clients' columns, columns will be available to declare the units and the turnover depending on the contract: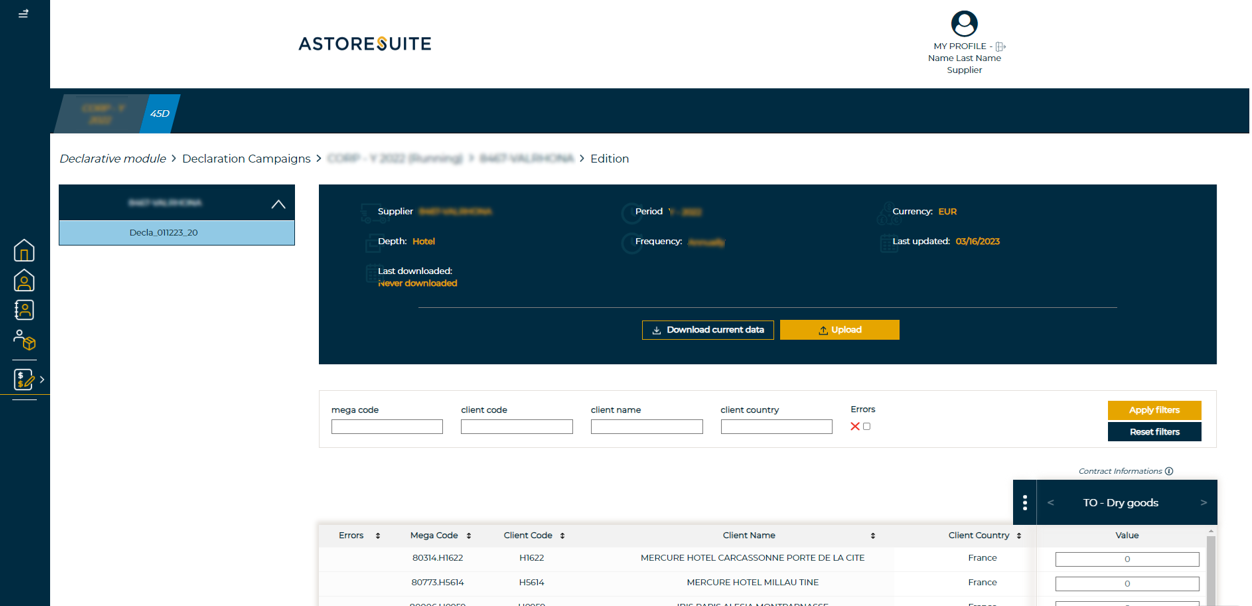 3. COMPLETE & VALIDATE THE TEMPLATE
Once the template is displayed, it needs to be filled which can be done with two different ways.
You can make your declaration by manual editing the template or by importing your data via an Excel upload corresponding to the displayed template. Further details are available in the part "How to fill and upload the templates?".
Your declaration template will remain available for modification until the end of the ongoing declaration campaign even if your declaration has already been validated.