When hotels will log in Astore Procurement, they will have access to the institutional website with all the information about Astore, the offers and Astore tools, but they will also have access to the full list of suppliers linked to their profile.
1/ Hotels will have the possiblity to visualize the list of suppliers.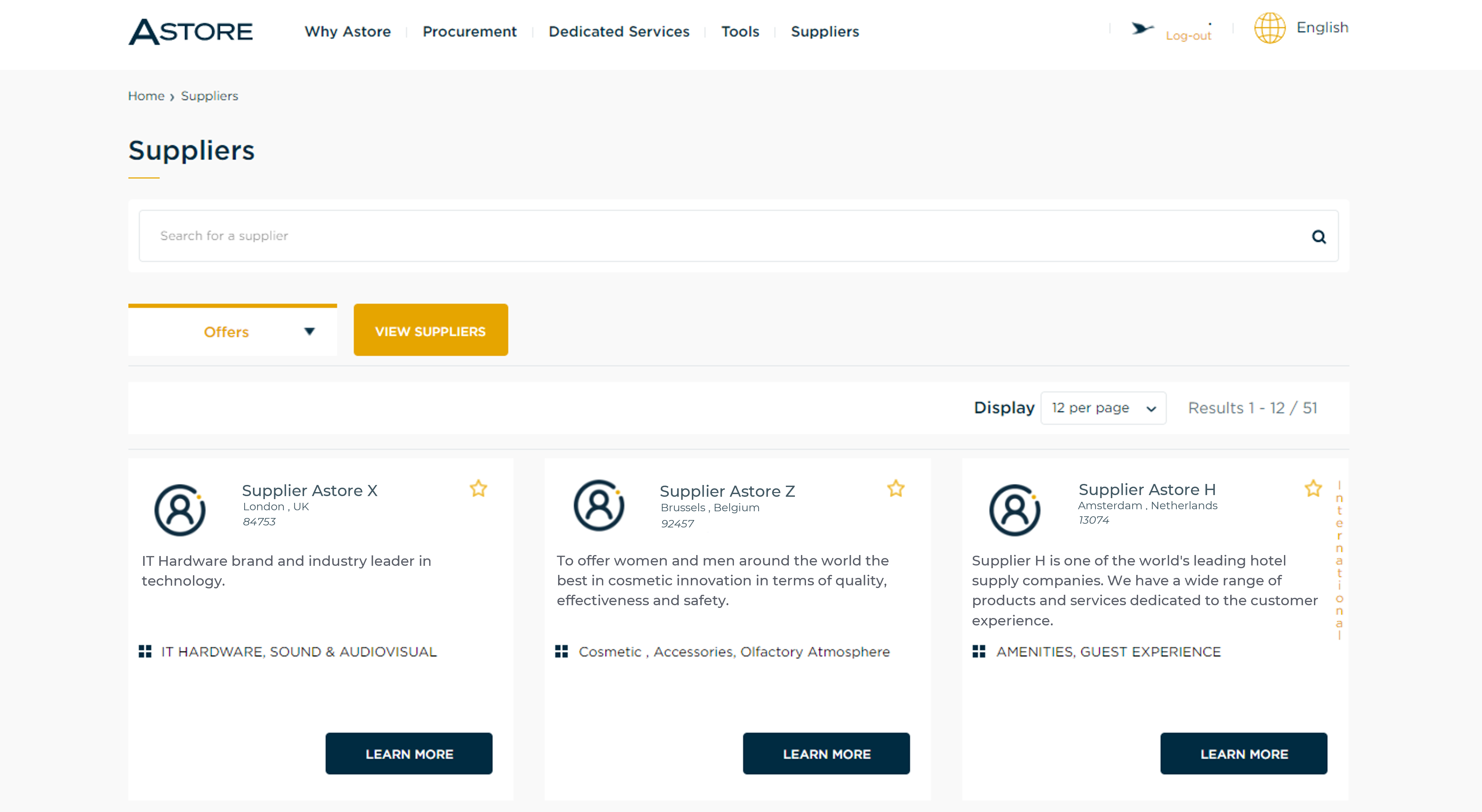 Hotels will be able to filter on the information they are looking for:
Families & Concept: Food & Beverage ; Furniture, Design, Equipment ; IT & Guest Technologies ; Operating, Supply, Equipments ; Works & Maintenance.
Subfamilies & Subconcepts: Beverage, Maintenance, Raw products, Telecom...
Categories: Hot drinks, Non Alcoholic beverages, Wifi providers & equipments...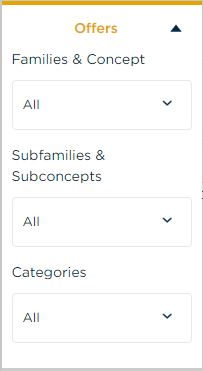 They will also have access to a search bar and use keywords to find suppliers linked to this research.
Suppliers who will appear through keywords research are suppliers who filled in the keywords section in the Data Collection, so make sure to fill in those keyword during the Data Collection campaign to appear in the keywords research.

2/ Once the hotel has found the supplier he is looking for, he can click on the button to view the supplier's file.
Hotels will have access to all the information you have filled in to appear on your supplier's page.