Introduction: Total purchase declaration
As part of the annual control campaign, we collect your total purchase declarations in order to calculate your food holdings rates, which reflect your level of use and therefore, in a way, your satisfaction with the referenced suppliers.
The total purchases correspond to :
All your food purchases, listed and non-listed, excluding taxes and shipping costs.
They include food and drink purchases, including products for resale (shops) and hospitality products (e.g. water...) made available to customers (reception, rooms etc...).
When the campaign is opened, you will receive an email inviting you to fill in your total purchase declaration for the past year in Astore Suite. You will be able to declare your total purchases at the same time as you check your supplier declarations.
1) I am logging in
To enter your total purchases for the past year in Astore Suite, you must:
- Go to AstoreSuite via the link in your data collection email.
- Login to AstoreSuite with your email address and password.

If you have not received your email, please check your spam folder.
If you have forgotten your password, click on "Forgot your password?".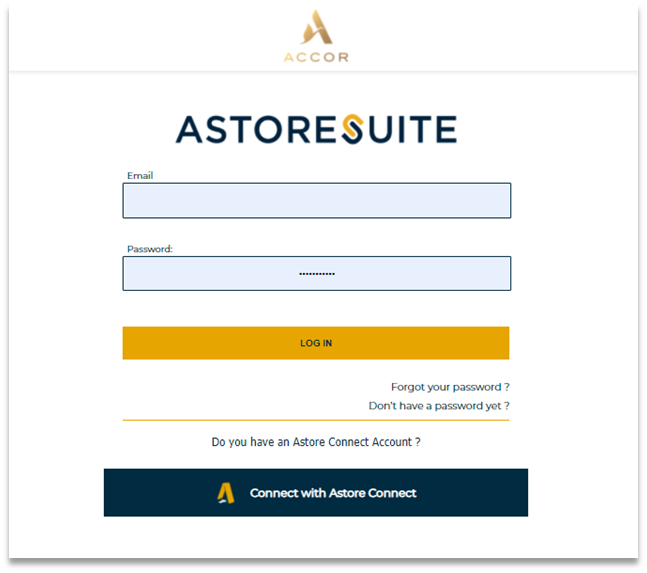 2) From the AstoreSuite homepage I open the data collection module
To access your Total Purchase Report campaign, click on the "Data Collection" shortcut in the centre of your home page.
If the shortcut does not appear, click on the "Data Collection" icon on the left of your screen and select "Campaigns".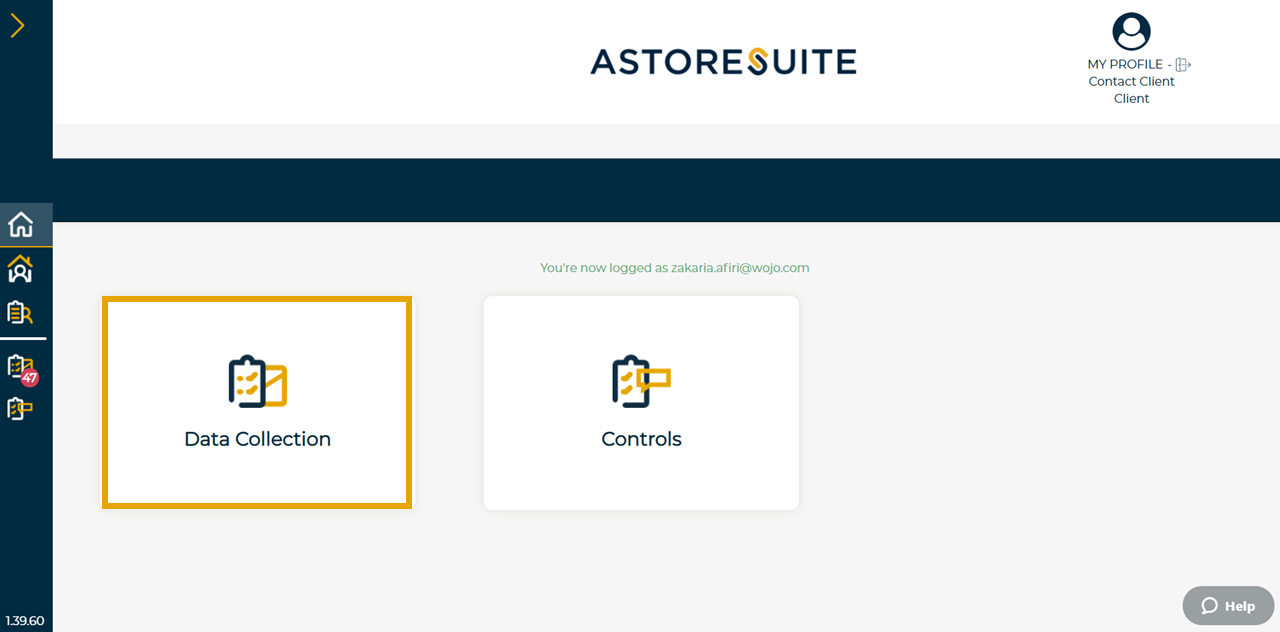 3) I check my data in the form
Once you have selected your campaign, you will see the list of information to be filled in.
You must fill in :
- The amount of your food purchases for each quarter, excluding tax and shipping costs
- Your SIRET number (to help suppliers to better identify you during their declarations)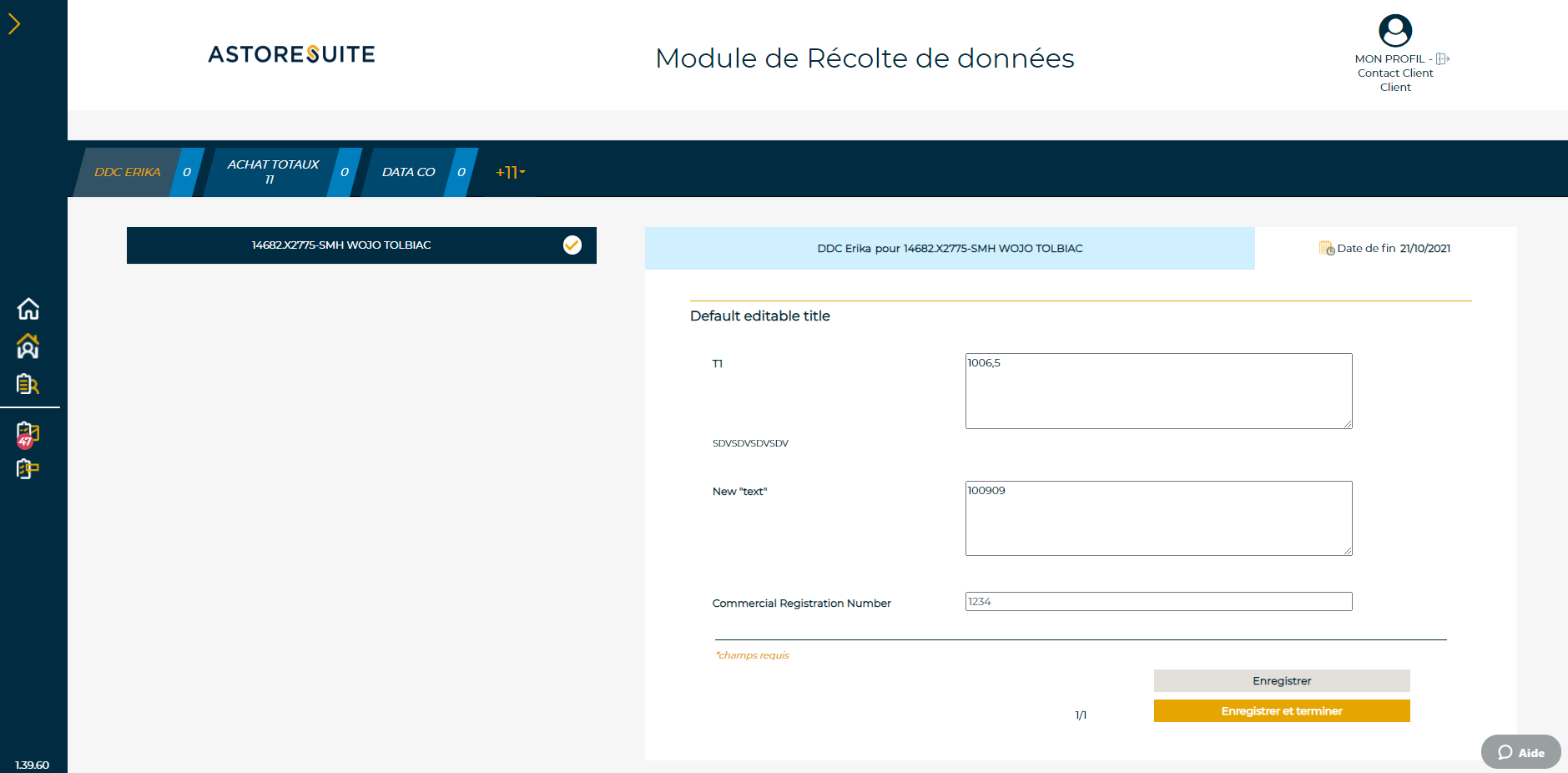 4) I click on save and conclude
If you wish to save your declaration to come back to it later, click on the "Save" button.
If you wish to validate your declaration to finalise your campaign, click on the "Save and conclude" button. Your declaration will be saved and validated in Astore Suite.
5) My data is well recorded
Once you have completed your declaration, you will receive an e-mail confirming that your information has been registered.