Click on "My account" > "User Management"
In Groups & Users tab, Click on Create a group. Those groups will be used to create the approval hierarchy in approval workflows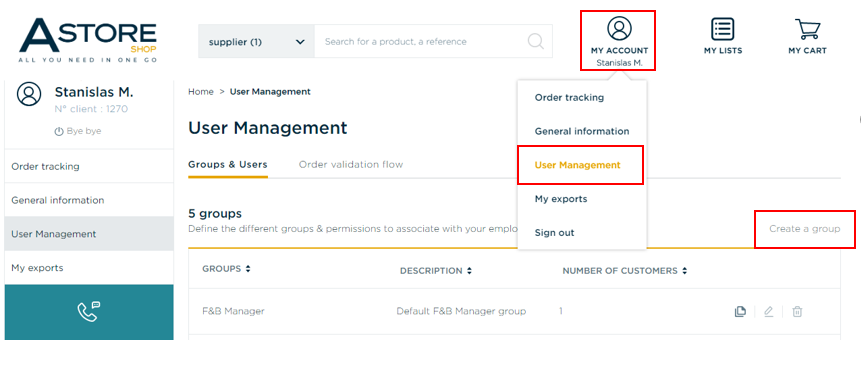 Fill the Pop-in with the required information:
a. Group Name (mandatory): we encourage users to create clearly distinguished group names
b. Description (optional): to explain the scope of this group
c. Group Permissions (multi-select): the selected permissions will be attributed to all users assigned in this group.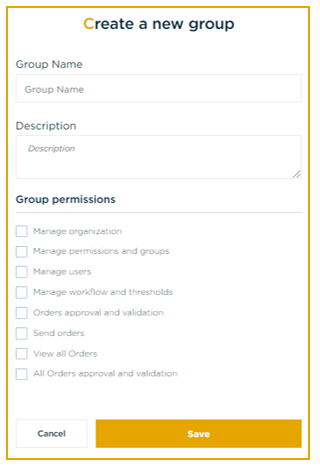 Important reminders about the Groups functioning